Wood Rot Repair & Carpentry Services in Charlotte, NC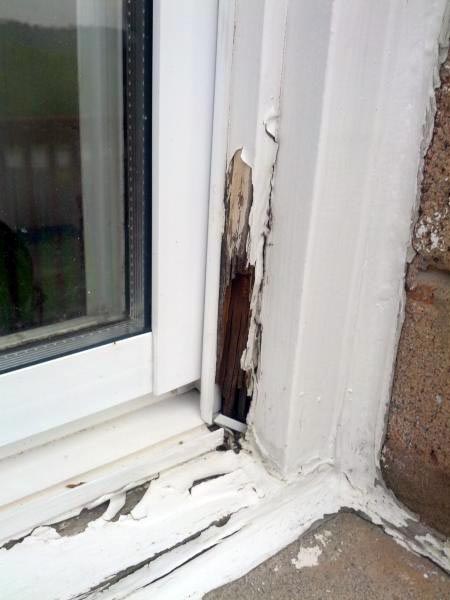 If your home or business has rotting wood, you need to respond before it threatens your property's structural integrity, causing safety hazards and a need for expensive repairs.
For wood rot repair and carpentry services that last, reach out to Keyway Construction & Roofing. We bring over 40 years of experience to every job in the greater Charlotte area.
We'll thoroughly eradicate the wood rot, repair and replace the damaged wood, and ensure the area looks as good as new.
Call us at 704-847-7119 or contact us online to request wood rot repair in Charlotte!
Signs of Wood Rot
It's important to keep an eye out for wood rot in your home or business. If you rarely examine your home's exterior from every side, prioritize deliberately inspecting for wood rot a few times a year. Pay extra attention to areas with excess moisture and musty smells.
Signs of wood rot you need to look out for include:
Discolored, cracked, shrunken, spongey, or splintering wood
Fungal growth and spores
Holes or cracks in your exterior — even in aluminum or vinyl, as water infiltration can lead to wood rot underneath
Exterior damage caused by insects
Flaking, blistered, bubbling, or cracked paint may indicate underlying wood rot
If you notice any of the signs listed above, call Keyway Construction at 704-847-7119, or get in touch online now!
Common Areas of Wood Rot
Wood rot can happen anywhere there's wood. However, you should pay particular attention to the most susceptible areas of your property:
Porches
Decks
Door trim
Crown molding
Fascia
Soffit
Let Keyway Construction eliminate wood rot the right way. Call 704-847-7119 or contact us online to request a free estimate.
Wet Rot vs. Dry Rot
If you find a small area of wood rot that hasn't spread into structurally significant areas, you may be able to repair it yourself.
First, though, make sure that the wood is infected with wet rot and not dry rot:
Wet rot is caused by a fungus that only affects damp wood and won't spread unless the entire timber has a moisture level of at least 50%.
Dry rot can start in as little as 20% moisture and spread to dry areas.
Wood Rot Repair Process
To repair a small area of wet rot, you must:
Remove every last bit of the fungus and damaged wood
Reinforce the area by injecting an epoxy consolidant
Use a wood patching product to fill in the empty areas
Dry rot, however, requires professional help. Dry rot will not only spread and infect nearby wood but also wallpaper, plaster, carpet, and more. It spreads easily, and the spores are difficult to detect. For a lasting repair:
Remove the infected wood and the surrounding 3 feet in every direction
Remove any adjacent paneling, linings, ceilings, and so forth
Thoroughly clean and douse the area with fungicide
Install new wood and adjacent materials
Wet rot is still a hassle to remove, and dry rot is too much of a threat to risk handling yourself! Call Keyway Construction & Roofing at 704-847-7119 or contact us online today to request wood rot repair!
Keyway Construction & Roofing Does the Job Right the First Time
Don't choose just any contractor or carpenter to handle your wood rot. You need the dependable experts of Keyway Construction & Roofing who have the know-how, confidence, and ability to do the job right the first time!
Our friendly professionals are highly trained. We love a challenge and never back down from a tough job. We'll also clearly communicate what needs to be done and provide a free estimate before work begins.
When it comes to protecting your property's structural integrity, choose Charlotte's best: Choose Keyway Construction. Get in touch by calling 704-847-7119 or reaching out online today!
What To Expect
Discover the Difference
SATISFACTION
GUARANTEED
From start to finish, we keep your expectations in mind. We're not happy with our work until you are.
UPFRONT
PRICING
Our free next-day quotes mean no hidden fees, no unpleasant surprises. Just a clear price for quality services.
TRAINED
TECHNICIANS
Our experienced team members use high-quality materials to deliver expert-level services.
ROOFING
WARRANTY
We back our work with a 1-year guarantee. We'll fix any issues, no questions asked.
COMMITMENT TO
COMMUNITIES
Our roots are in Charlotte, and we'll never forget it. We're proud to help keep your home safe and comfortable.
AWARD
WINNING
Recognized for excellence by organizations like Angi, Better Business Bureau, and Owens Corning.
Protect Your Gutters With Gutter Caps
Eliminate tedious maintenance tasks and unsightly clogs with time-saving gutter guards.
See For Yourself
View Our Gallery of Projects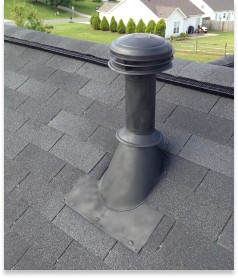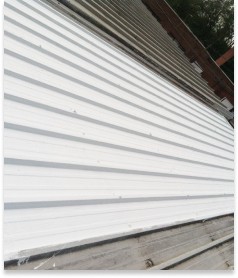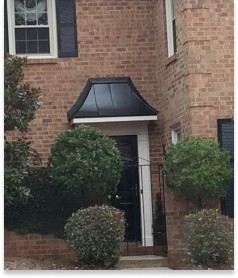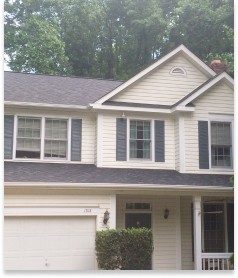 Proudly Serving
Greater Charlotte
Charlotte | Matthews | Pineville | Indian Trail | Myers Park
Mint Hill | Weddington | Waxhaw | Fort Mill
Charlotte | Matthews | Pineville
Indian Trail | Myers Park | Mint Hill
Weddington | Waxhaw | Fort Mill