New Construction Roofing Installations in and around Charlotte, NC
To protect your new home in the Charlotte area from damage, it is important to choose your roofing contractor carefully. At Keyway Construction, we have been serving the Greater Charlotte area for over 40 years. We offer new roofing services for residential construction projects, and we work with a variety of roofing materials, from three-tab and architectural shingles to standing-seam metal, fluid-applied, and built-up tar and gravel roofing. We are a family-owned and -operated business, and we are here to help with all your roofing, siding, and home insulation needs.
Do you need a long-lasting high-quality roof for your new home construction project? Call Keyway today at 704-847-7119 or contact us online for new roofing services in the Charlotte area.
Expert Roofing Services for Your Charlotte Home
The roof is your home's first line of defense against water intrusion, wood rot, and structural damage. To make sure you have the best protection for your home, choose new roofing services from our team at Keyway. We are licensed, insured, and highly experienced, and we work with all types of roofing materials, including:
Asphalt shingle roofing
Asphalt composite shingle roofing
Cedar shake roofing
Slate shingle roofing
Metal roofing
Rubber slate tile roofing
Our company offers new roof installations, as well as roof repairs, roof maintenance, gutter installations, and more.
Give us a call today at 704-847-7119 or contact our experts online to learn which roofing material is the best fit for your new construction project.
Signs It's Time to Replace Your Roof
Generally, a residential roof should last 20-30 years. But rather than counting on the calendar, keep an eye on your roof so you can assess its condition. In addition to plain old age, some signs it may be time for a new roof are:
Missing or warped shingles: Wind can pull off shingles; sun can warp them; and heavy storms can do both. Shingles keep water from entering your home and help direct it into gutters instead of inside your walls, so if your shingling is damaged, you'll need professional attention.

Sagging spots: When you can see from the ground that your roof is dropping, that's a bad sign: it means the supports that hold up your roof are failing. If you're able to get on the roof safely, see how it feels to walk on it; if it's spongy or bouncy, that's a sure sign of damage.

Holes in the roof: If you can see daylight through your roof when you're standing in your attic, that's a sign your roof needs some TLC and possibly a full replacement. Depending on how big the holes are and how long they've been there, you may also find moisture damage in the attic or its insulation.
Roof Installations in Mecklenburg & Union County
Do you need a new roof installed or a roof replacement? Count on our team at Keyway for a quality roof that is completed on time and on budget. With more than four decades of experience, we offer excellent service and workmanship, as well as great-looking, professional results. We are equipped to handle the entire roof installation, from installing underlayment, drip-edge, and flashing to the roofing and vents. We can work with you to recommend the best roofing materials and products for long-lasting performance, and we can keep your roof looking great after the installation with maintenance, repairs, and more. We offer unsurpassed customer service, quality, and reliability, and we have earned a great reputation with homeowners throughout the Charlotte area.
Are you ready to install new roofing for your Charlotte home? Call 704-847-7119 or visit us online to request your free estimate today.
What To Expect
Discover the Difference
SATISFACTION
GUARANTEED
From start to finish, we keep your expectations in mind. We're not happy with our work until you are.
UPFRONT
PRICING
Our free next-day quotes mean no hidden fees, no unpleasant surprises. Just a clear price for quality services.
TRAINED
TECHNICIANS
Our experienced team members use high-quality materials to deliver expert-level services.
ROOFING
WARRANTY
We back our work with a 1-year guarantee. We'll fix any issues, no questions asked.
COMMITMENT TO
COMMUNITIES
Our roots are in Charlotte, and we'll never forget it. We're proud to help keep your home safe and comfortable.
AWARD
WINNING
Recognized for excellence by organizations like Angi, Better Business Bureau, and Owens Corning.
Protect Your Gutters With Gutter Caps
Eliminate tedious maintenance tasks and unsightly clogs with time-saving gutter guards.
See For Yourself
View Our Gallery of Projects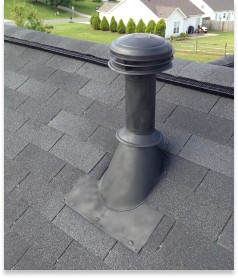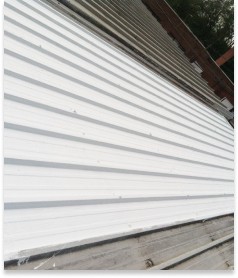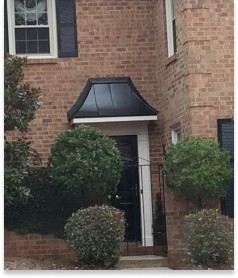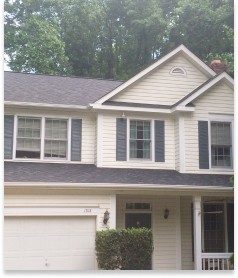 Proudly Serving
Greater Charlotte
Charlotte | Matthews | Pineville | Indian Trail | Myers Park
Mint Hill | Weddington | Waxhaw | Fort Mill
Charlotte | Matthews | Pineville
Indian Trail | Myers Park | Mint Hill
Weddington | Waxhaw | Fort Mill