Roof Repair in Charlotte, NC
As your roof ages, it's prone to wear and tear as well as damage from constant exposure to the elements. While a few missing shingles may not seem like a big issue, they can quickly compromise the integrity of your roof and home.
At Keyway Construction & Roofing, our team has the expertise and experience to safely access and assess your roof. We'll communicate any issues with you and make your roof repair as easy as possible.
Get started with your free estimate today. Call Keyway Construction at 704-847-7119 or contact us online.
Signs You Need Roofing Repair
It may be tempting to climb onto your roof to assess the damage, but walking on your roof is dangerous and could cause additional damage. Instead, stand in your yard and look up for these indicators it's time for a repair:
Cracked, slit, warped, broken, or loose shingles
Areas where shingles are missing
Exposed nails
Rusted metal
Sagging in the roof's ridge
Asphalt granule loss
Leaking attic
Stained spots in rafters or drywall
Roof depressions
If you notice any of the above signs or other concerning changes in your roof, don't wait to get in touch. Call Keyway Construction at 704-847-7119 or contact us online today.
Common Causes of Roof Damage
Your roof is your home's first line of defense, so it's no surprise that it degrades over time. The most common reasons for roof damage include:
Delayed repairs: What starts as small issues can grow into larger, more complicated problems if left unresolved.
Water, snow, and ice: The weight of water, snow, and ice adds stress to your roof and can accelerate its wear and tear with every season.
Hail: Dented, warped, and punctured shingles are all possible during a hail storm.
High winds: Your shingles are strong, but a fast gust of wind can rip or loosen shingles from your roof.
Extreme heat: Your roof will expand and contract in high temperatures, weakening its construction over time.
No matter what caused your roof's damage, Keyway Construction can help. Call 704-847-7119 or contact us online to get started.
Types of Roofs We Repair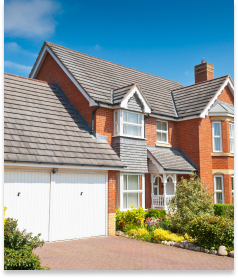 It's best to leave roof repairs to professionals who have the experience and tools to complete the job properly and safely. Our team will thoroughly inspect your roof and develop a plan for long-lasting repairs.
We repair a variety of roofing materials, including:
Asphalt shingle roofing, including 3-tab and architectural shingles
Slate shingle roofing
Cedar shake roofing
Tile roofing
Metal roofing
Flat roofing
Each type has its own applications, installation process, and maintenance requirements. Our team can advise you on the differences and which is best for you.
Call 704-847-7119 or contact us online today to request roofing repair in the Charlotte area.
Roof Repair vs. Replacement
The extent of your roof damage will dictate whether you need a roof replacement or repair:
For minor damage or newer roofs, you'll likely need a simple repair.
For older roofs with severe damage or major leaks, however, we recommend replacing the roof.
If you're not sure if you need roofing repair or a replacement, we can help. Call us at 704-847-7119 or contact us online today!
Why Choose Keyway Construction & Roofing for Roofing Repair?
When you choose Keyway Construction & Roofing, you'll receive cost-effective, quality products and services.
We complete a careful diagnosis of any issues before we launch into any roofing repair or replacement, and we will communicate every step of the process clearly. We are confident in our process and craftsmanship, and guarantee your 100% satisfaction.
Get started with your roof repair or replacement today. Call us at 704-847-7119 or contact us online.
What To Expect
Discover the Difference
SATISFACTION
GUARANTEED
From start to finish, we keep your expectations in mind. We're not happy with our work until you are.
UPFRONT
PRICING
Our free next-day quotes mean no hidden fees, no unpleasant surprises. Just a clear price for quality services.
TRAINED
TECHNICIANS
Our experienced team members use high-quality materials to deliver expert-level services.
ROOFING
WARRANTY
We back our work with a 1-year guarantee. We'll fix any issues, no questions asked.
COMMITMENT TO
COMMUNITIES
Our roots are in Charlotte, and we'll never forget it. We're proud to help keep your home safe and comfortable.
AWARD
WINNING
Recognized for excellence by organizations like Angi, Better Business Bureau, and Owens Corning.
Protect Your Gutters With Gutter Caps
Eliminate tedious maintenance tasks and unsightly clogs with time-saving gutter guards.
See For Yourself
View Our Gallery of Projects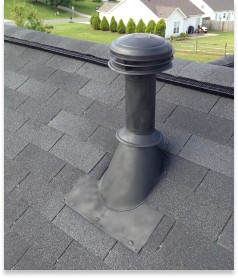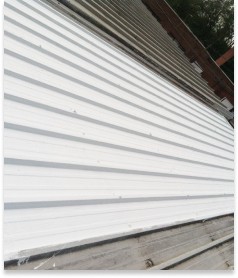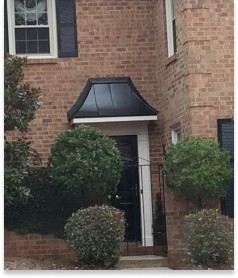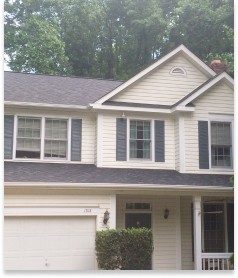 Proudly Serving
Greater Charlotte
Charlotte | Matthews | Pineville | Indian Trail | Myers Park
Mint Hill | Weddington | Waxhaw | Fort Mill
Charlotte | Matthews | Pineville
Indian Trail | Myers Park | Mint Hill
Weddington | Waxhaw | Fort Mill