Skylight Installation
in Charlotte, NC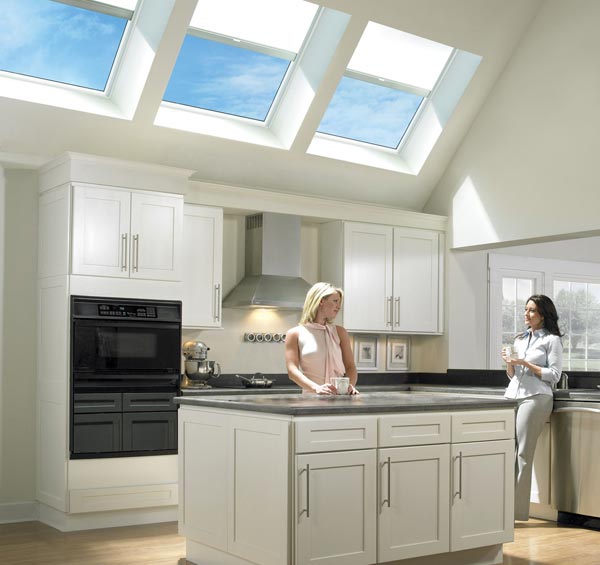 Homeowners and business owners who want to flood their properties with natural light often install oversized windows. However, there's another solution that has the potential to allow even greater amounts of light inside while saving you money on energy bills and reducing your carbon footprint.
Skylights are an excellent option for bringing in sunlight and giving your Charlotte property a more spacious feel. Since 1974, Keyway Construction & Roofing has been installing premium roofing, skylights, windows, and siding. Our talented team does it all!
Benefits of Installing a Skylight
Fixed and ventilating skylights offer multiple advantages to homeowners and business owners, including:
Natural light and solar heating: Natural light improves your mood and can even help with workplace performance. It's also been shown to have positive health benefits.
Fresh air and improved ventilation: Ventilating skylights help with cross-ventilation in stuffy rooms — freshening the air and cooling down spaces without lowering the AC setting.
Energy cost savings: Sunlight passing through glass warms interior spaces by carrying heat energy into the area below. It also reduces dependence on electrical light sources.
Aesthetics: Skylights provide a beautiful window to the sky above and can completely transform a room's atmosphere.
To learn even more benefits of installing skylights at your Charlotte home or business, contact Keyway Construction online or call us at 704-847-7119 to schedule a free estimate.
Professional Skylight Installation in Charlotte
Many factors determine successful skylight installation, including roof pitch, interior light shaft depth and shape, and the weather.
It's a labor-intensive project that involves cutting into a house's or building's roof to frame, insulate, and install the skylights, as well as caulking, taping, and sealing to prevent leaks.
Hiring a professional to install your home's or business's skylight ensures:
You choose the right customization options, including framing material, shape, and size for your needs.
The job's done right the first time.
Why Choose Keyway Construction for Skylight Installation?
Keyway Construction proudly serves homeowners and business owners throughout the greater Charlotte area. You can depend on our installers to provide quality products and services backed by our 100% satisfaction guarantee.
On-time and dependable, our friendly and professional technicians have years of experience and know how important it is to prioritize communication with each client. We always strive to provide the best possible service to all our residential and commercial clients.
To discuss skylight installation at your Charlotte-area property, contact Keyway Construction online or call us at 704-847-7119 to schedule a free estimate.
Frequently Asked Questions About Skylights
What is the difference between a ventilating and a fixed skylight?
Both types add light to a room, but fixed skylights are sealed tight, do not open, and are used for light or visibility. Vented skylights open to allow fresh air into the space where they're installed.
Is it better to install a window or a skylight?
It depends. Both windows and skylights bring in natural light and can transform interior spaces from dark and dreary to bright and cheery.
Your best bet is to talk with a professional skylight installer who can evaluate your roof's slope, the sun's position, and the interior space to determine the best solution.
Where is the best place to install a skylight?
The top rooms where people install skylights include:
Kitchens
Bathrooms
Bedrooms
Hallways
North-facing skylights give you the most consistent amount of natural light throughout the day, and eastern-facing ones are best for morning light.
You want to avoid putting skylights anywhere where trees or other obstructions will limit how much light makes its way into your property.
What To Expect
Discover the Difference
SATISFACTION
GUARANTEED
From start to finish, we keep your expectations in mind. We're not happy with our work until you are.
UPFRONT
PRICING
Our free next-day quotes mean no hidden fees, no unpleasant surprises. Just a clear price for quality services.
TRAINED
TECHNICIANS
Our experienced team members use high-quality materials to deliver expert-level services.
ROOFING
WARRANTY
We back our work with a 1-year guarantee. We'll fix any issues, no questions asked.
COMMITMENT TO
COMMUNITIES
Our roots are in Charlotte, and we'll never forget it. We're proud to help keep your home safe and comfortable.
AWARD
WINNING
Recognized for excellence by organizations like Angi, Better Business Bureau, and Owens Corning.
Protect Your Gutters With Gutter Caps
Eliminate tedious maintenance tasks and unsightly clogs with time-saving gutter guards.
See For Yourself
View Our Gallery of Projects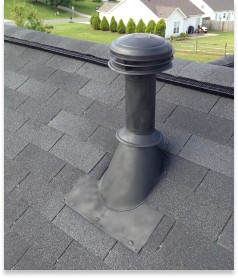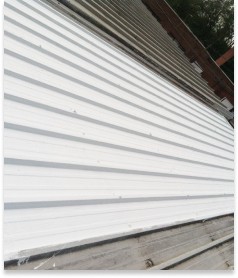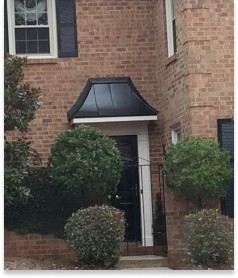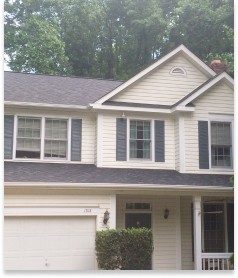 Proudly Serving
Greater Charlotte
Charlotte | Matthews | Pineville | Indian Trail | Myers Park
Mint Hill | Weddington | Waxhaw | Fort Mill
Charlotte | Matthews | Pineville
Indian Trail | Myers Park | Mint Hill
Weddington | Waxhaw | Fort Mill