Siding Replacement & Repair in Charlotte, NC
The experts at Keyway Construction & Roofing in Charlotte can provide you with siding installation and repairs. A great way to boost your property's curb appeal is with new siding. Whether for an office, business, or your beloved home, our siding can completely change the look of a property.
With a wide variety of siding materials available, we will have something to suit your taste, style, and needs. Not sure what you need? Our siding experts can help you choose what's best for your home or office building. We will take into consideration the size of your home and your budget constraints.
Siding Repair in Charlotte
Your siding does more than just add curb appeal to your home. It protects your insulation, prevents water intrusion, and keeps your underlayment safe from pests. High-quality siding can also reduce your energy consumption, but it's only as efficient as its weakest point.
Call Keyway Construction & Roofing for siding repair as soon as you notice any damage or wear, such as:
Warped siding panels
Rusty or popping nails
Mold and rot
Raised siding panels
Pest infestation
If you see any of these issues, call Keyway Construction at 704-847-7119 or contact us online today to request a free estimate!
Siding Replacement in Charlotte
Modern siding can achieve more energy efficiency and durability than its ancestors, so a new installation will bring improved energy efficiency and style.
We'll establish your chosen material and color and arrange permits and materials. We'll remove your old siding and address any damage underneath before installing your new siding to ensure it lasts for the long haul.
Siding Repair vs. Replacement
 As you near the end of your siding's life span, you'll begin to see widespread signs of wear and tear. If your maintenance costs feel unmanageable, it might be time for a replacement.
If your damage is localized, your job will be a little simpler. It's affordable and easy to fix a few holes or add a new coat of paint, but if those symptoms are widespread, your repair costs will skyrocket beyond their practical returns.
Types of Siding We Service
Every siding material and application has a unique blend of benefits, so we work with a wide range of siding types, including:
Vinyl siding: Vinyl is a popular choice because it's easy to install and affordable. It offers one of the longest life spans on the market, lasting 60 years with little maintenance but up to 100 years with meticulous care!
Fiber cement siding: Fiber cement's beauty and durability are hard to beat. It is available in many colors and adds a unique charm to your home's exterior.
Cedar siding: Cedar is understated and elegant. Natural cedar is incredibly durable, but engineered wood is maintenance-free and just as beautiful.
Board and batten siding: This siding style is distinctively rustic, so if you're looking to make a statement, you've met your match. The wide siding panels, or boards, are laid vertically and narrow strips, or battens, connect them.
Straight lap siding: This easy-to-install design encompasses all siding types that slightly overlap. Straight lap is what you think of as traditional home siding.
If you're ready to explore your siding material choices, call 704-847-7119 or contact Keyway Construction online!
Choose Keyway Construction & Roofing for All Your Siding Needs in Charlotte, NC
Keyway Construction is a siding specialist with over 35 years of experience behind us. When you choose us for siding services, you choose a team that will deliver a job done right the first time.
We'll make your siding replacement or repair as easy as possible by providing transparent communication and quality products and services.
Experience our superior workmanship by calling 704-847-7119 or contacting Keyway Construction online.
What To Expect
Discover the Difference
SATISFACTION
GUARANTEED
From start to finish, we keep your expectations in mind. We're not happy with our work until you are.
UPFRONT
PRICING
Our free next-day quotes mean no hidden fees, no unpleasant surprises. Just a clear price for quality services.
TRAINED
TECHNICIANS
Our experienced team members use high-quality materials to deliver expert-level services.
ROOFING
WARRANTY
We back our work with a 1-year guarantee. We'll fix any issues, no questions asked.
COMMITMENT TO
COMMUNITIES
Our roots are in Charlotte, and we'll never forget it. We're proud to help keep your home safe and comfortable.
AWARD
WINNING
Recognized for excellence by organizations like Angi, Better Business Bureau, and Owens Corning.
Protect Your Gutters With Gutter Caps
Eliminate tedious maintenance tasks and unsightly clogs with time-saving gutter guards.
See For Yourself
View Our Gallery of Projects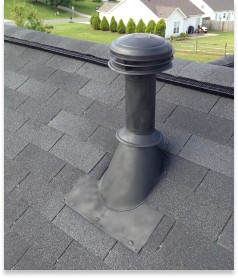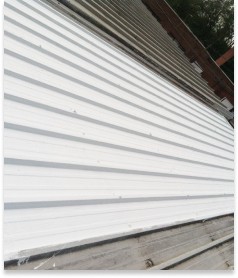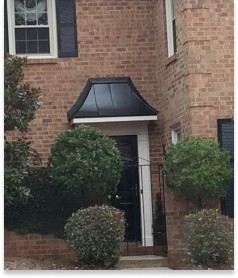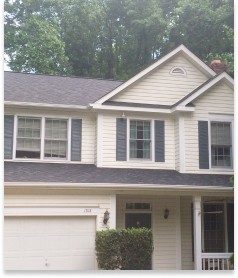 Proudly Serving
Greater Charlotte
Charlotte | Matthews | Pineville | Indian Trail | Myers Park
Mint Hill | Weddington | Waxhaw | Fort Mill
Charlotte | Matthews | Pineville
Indian Trail | Myers Park | Mint Hill
Weddington | Waxhaw | Fort Mill