Residential Roofing Repair & Installation in Charlotte, NC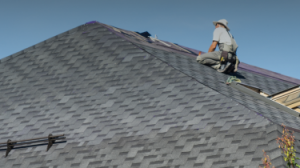 Your roof protects your home and family from outdoor elements all year long. That's why it's important to have a high-quality and reliable roof.
Keyway Construction & Roofing is proud to offer trustworthy residential roofing repair and installation services to our neighbors throughout Charlotte, NC, and the surrounding areas.
Schedule your roofing repair or installation services today. Call us at 704-847-7119 or contact us online.
Residential Roof Installation & Replacement in Charlotte
While you can address minor problems with a roof repair, there comes a point at which a complete roof replacement is more cost-effective and beneficial to the structure and security of your home.
Our team can guide you through the replacement and installation process, including choosing the right type of roof for your home in the color you want.
We install only the highest quality materials that stand the test of time regardless of what Mother Nature throws at us.
Skylight Installation in Charlotte
When you replace your roof, you have an opportunity to let in more natural light with skylight installation to make your spaces seem larger and brighter. Skylights also increase your daily vitamin D intake and reduce your energy bills.
Keyway Construction is here for all your residential roof replacement and installation needs. Call us at 704-847-7119 or contact us online to get started.
Residential Roof Repair in Charlotte
Heavy storms are a common culprit of roof damage as they can bring hail, wind, and heavy rain.
If you notice any destruction to your roof following a storm, it's important to address it immediately.
Even small defects like ripped or warped shingles can lead to more significant damage and costly repairs down the road, putting your home and family at risk for leaks, mold and mildew, a sagging roof, and more.
If you notice any defects in your roof, don't wait to call Keyway Construction. Get in touch today at 704-847-7119 or contact us online.
Roofing Materials We Install & Service
When selecting a new roof for your home, there's much to consider, including shingle type, color, home style, and HOA guidelines. We offer a variety of roofing types and styles to meet the unique needs of each of our customers:
Asphalt shingle roofing is affordable, long-lasting, easy to install and repair, aesthetically pleasing, and recyclable. We install both architectural and three-tab asphalt shingles.
Slate shingle roofing is an attractive addition to any home. Composite slate is much more durable and long-lasting than traditional slate while maintaining a natural appearance.
Cedar shake roofing is known for its beautiful textured look. Composite cedar shake requires minimal maintenance and is wind resistant to withstand storms.
Tile roofing offers a unique style and is highly water-resistant. We also offer rubber slate tile, which is manufactured from recycled rubber.
Metal roofing is exceptionally strong while being low-maintenance and affordable. It's more frequently used in commercial buildings but works great for homes too.
Flat roofing is cost-effective and comes in several varieties. They are stronger and more affordable than other roofing styles. It's also a great option if you're interested in solar power.
Learn more about the roofing types we service by calling us at 704-847-7119 or contacting us online today.
Why Choose Keyway Construction & Roofing for Residential Roofing in Charlotte, NC?
At Keyway Construction & Roofing, our experts offer fast residential roofing repairs and install high-quality roofing materials. We are always training and striving to improve, as we are never satisfied with the status quo.
Our skilled staff will be able to complete any roof repair or replacement correctly the first time, and we guarantee you'll be 100% satisfied with our work.
For all your residential roof replacement and repair needs, trust Keyway Construction. Call 704-847-7119 or contact us online today!
What To Expect
Discover the Difference
SATISFACTION
GUARANTEED
From start to finish, we keep your expectations in mind. We're not happy with our work until you are.
UPFRONT
PRICING
Our free next-day quotes mean no hidden fees, no unpleasant surprises. Just a clear price for quality services.
TRAINED
TECHNICIANS
Our experienced team members use high-quality materials to deliver expert-level services.
ROOFING
WARRANTY
We back our work with a 1-year guarantee. We'll fix any issues, no questions asked.
COMMITMENT TO
COMMUNITIES
Our roots are in Charlotte, and we'll never forget it. We're proud to help keep your home safe and comfortable.
AWARD
WINNING
Recognized for excellence by organizations like Angi, Better Business Bureau, and Owens Corning.
Protect Your Gutters With Gutter Caps
Eliminate tedious maintenance tasks and unsightly clogs with time-saving gutter guards.
See For Yourself
View Our Gallery of Projects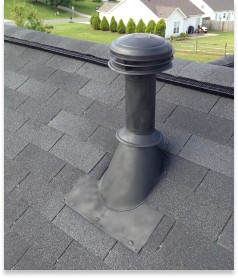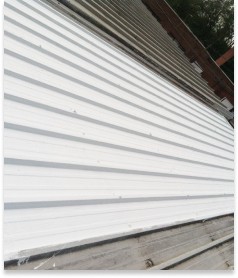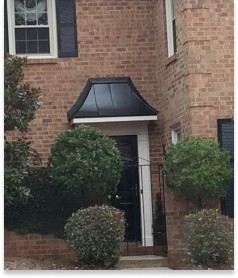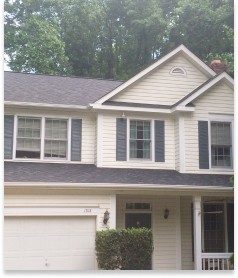 Proudly Serving
Greater Charlotte
Charlotte | Matthews | Pineville | Indian Trail | Myers Park
Mint Hill | Weddington | Waxhaw | Fort Mill
Charlotte | Matthews | Pineville
Indian Trail | Myers Park | Mint Hill
Weddington | Waxhaw | Fort Mill